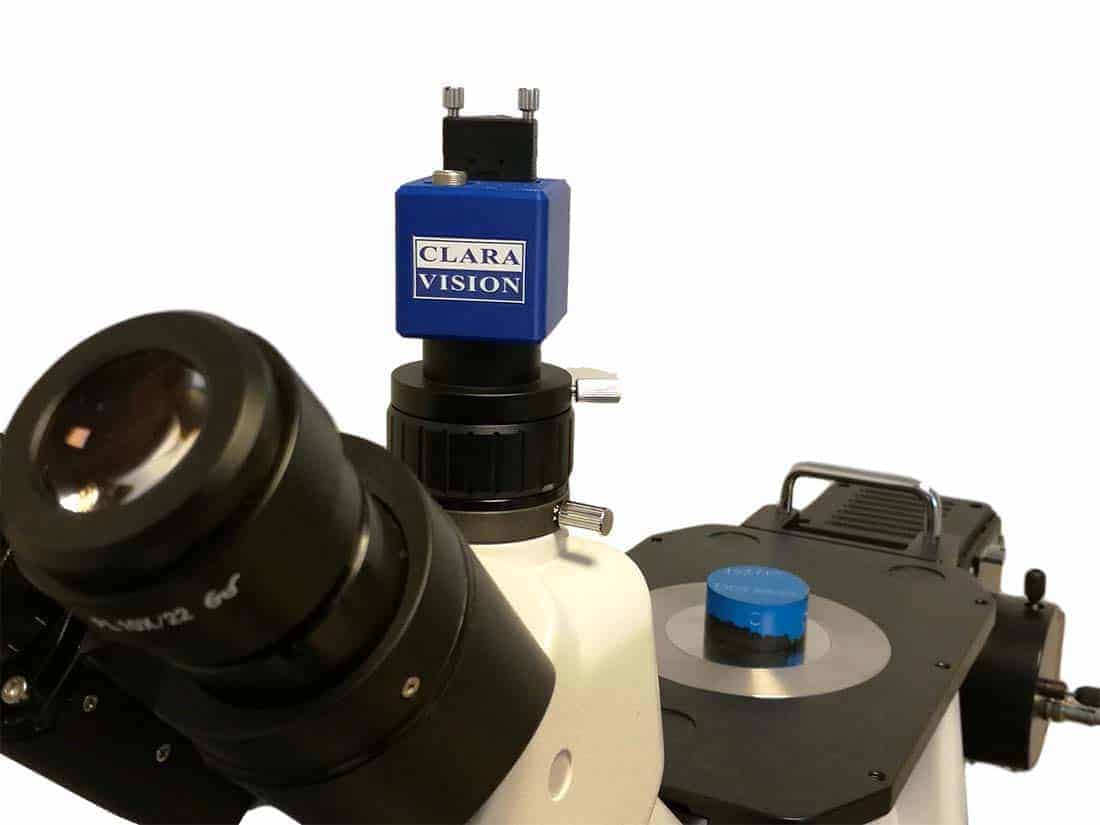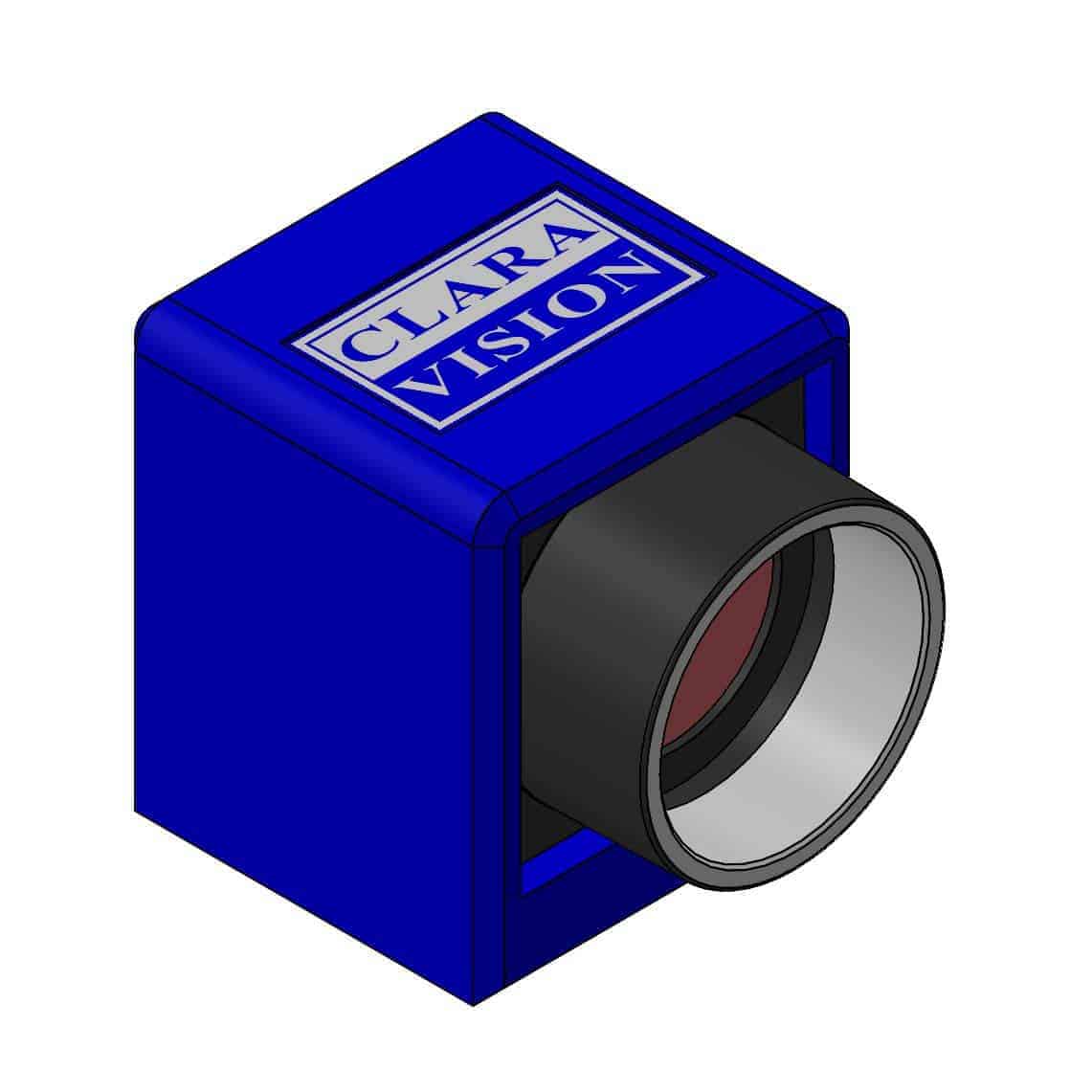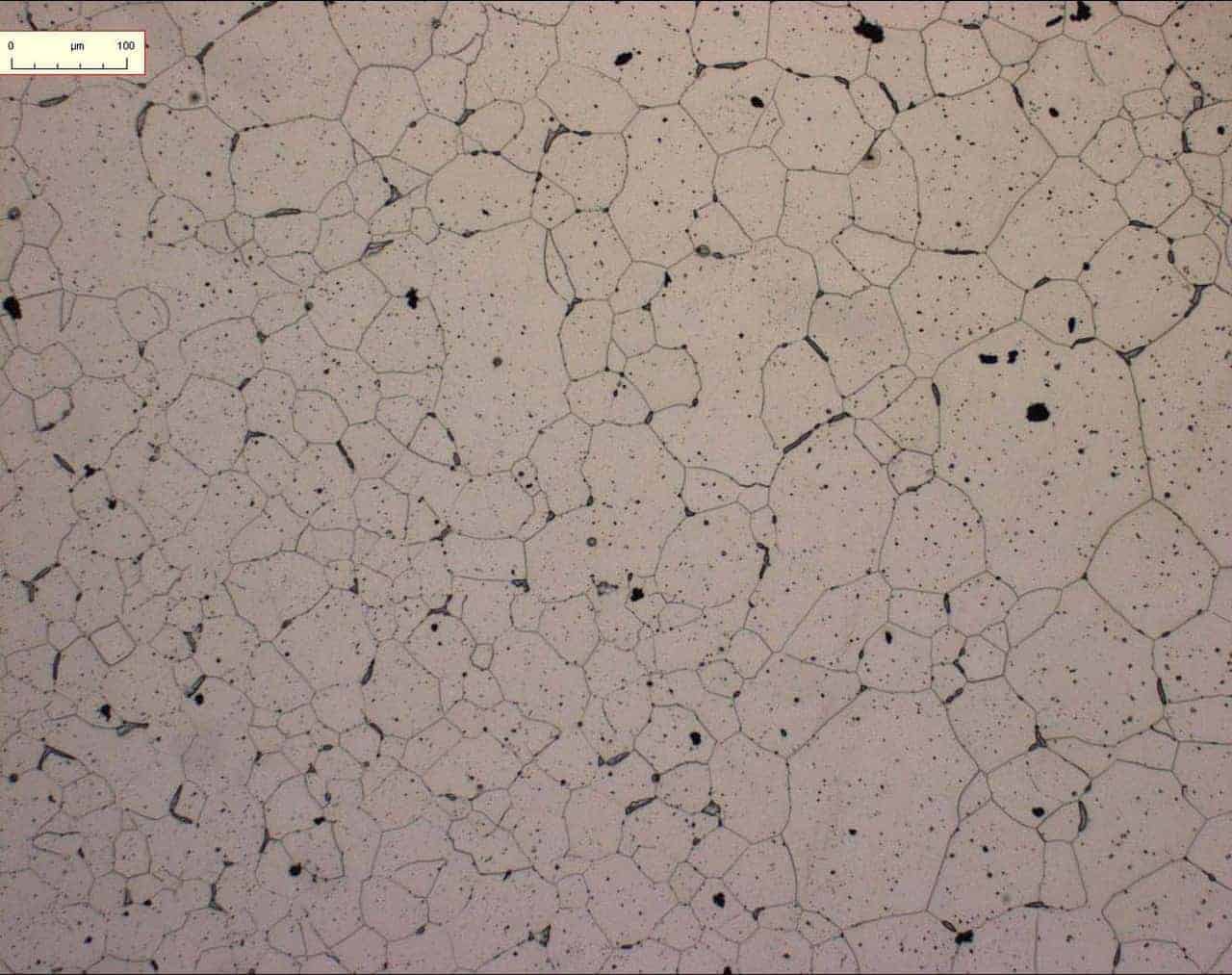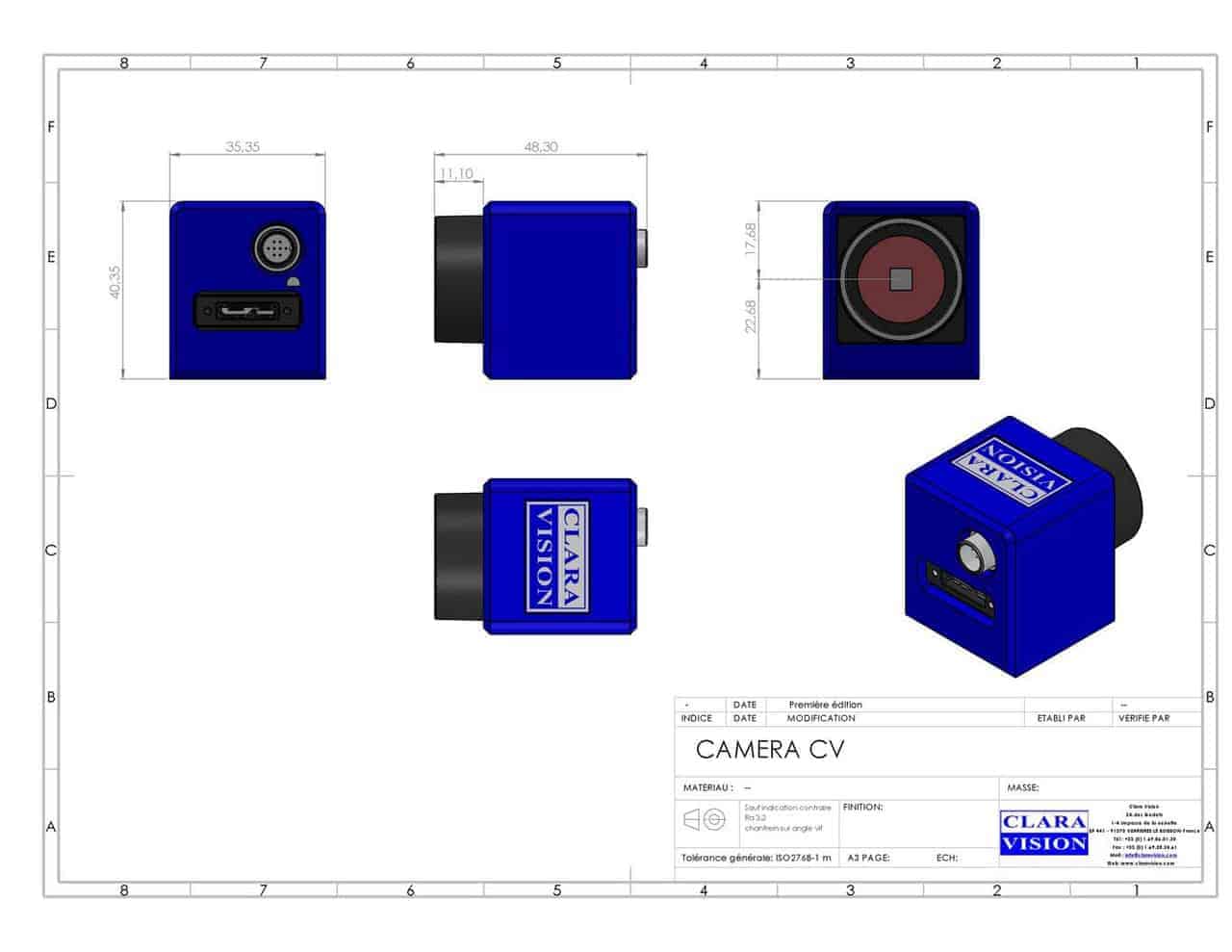 Clara Vision CV3-3 digital microscope camera
An excellent compromise between speed and resolution…
Sony sensor
High frame rate
Excellent sensitivity
Accurate colours
About Microscope camera Clara Vision CV3-3
Clara Vision CV3-3 digital microscope camera
With its Sony IMX265 colour CMOS sensor, the CV3-3 digital camera is aimed at professionals with high demands in terms of image quality, dynamic and sensitivity. Dedicated to optical microscopy, it is used in the medical and research fields, as well as in metallography.
The CV3-3 camera is a good compromise between speed and resolution. Its sensor delivers a resolution of 3.2 megapixels (soit 2056 x 1542 pixels). This means enlargements can be made without loss of image quality. Its high definition digital sensor provides sharp images with low noise, and exceptional colour rendering.
Thanks to its metal casing, this USB 3.0 industrial camera is sturdy. It adapts to all types of digital microscopes. It can be used with our professional quality software solutions: these range from material analysis to measurement of grain size, or cast iron image analysis.
TECHNICAL SPECIFICATIONS
Sensor - Colour CMOS
Resolution in Megapixels - 3.17 Mpx
Resolution (HxL) - 2056 x 1542 pixels
Colour depth - 12 bits
Pixel size - 3.45 μm
Sensor size - 1/1.8"
Lens attachment - C-mount
WEIGHT and DIMENSIONS
Dimensions - 29.0 mm x 29.0 mm x 29.0 mm
Weight - 52 g