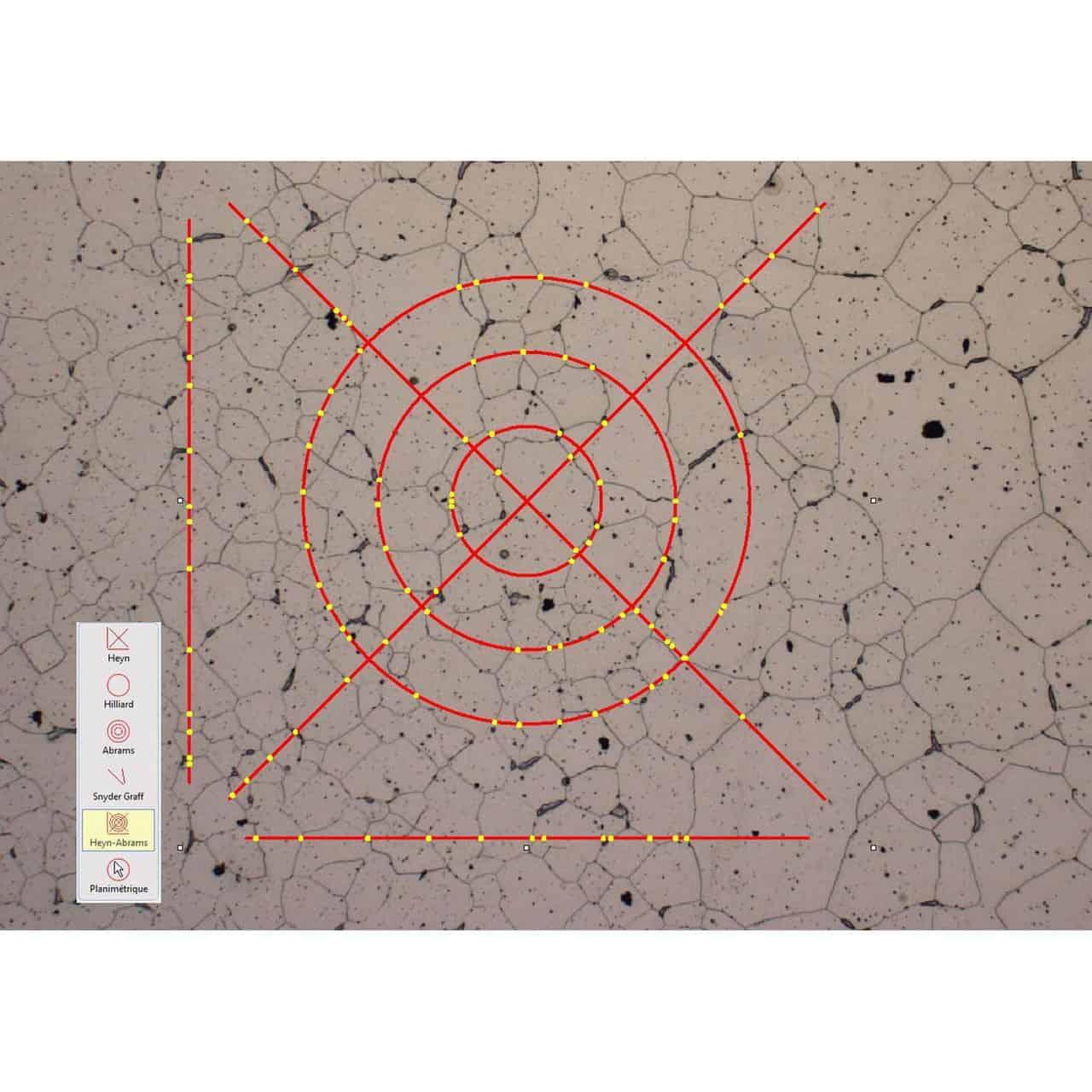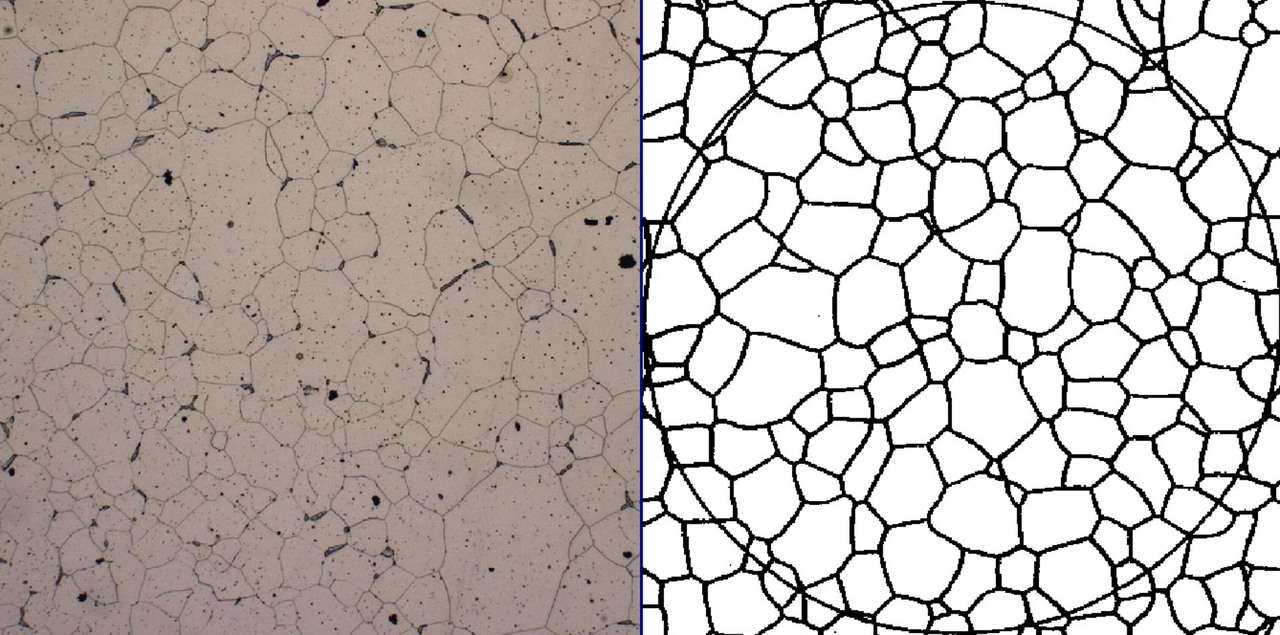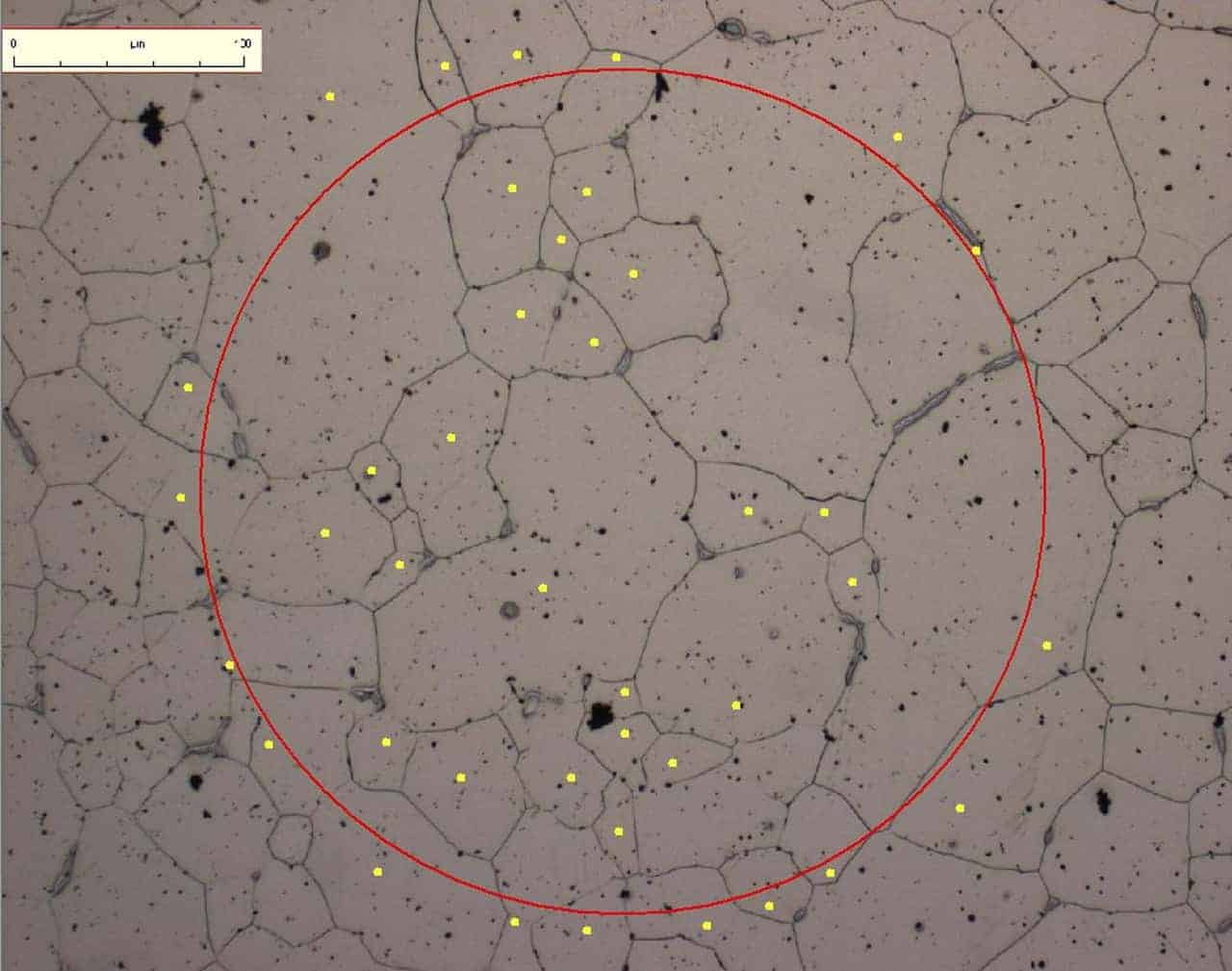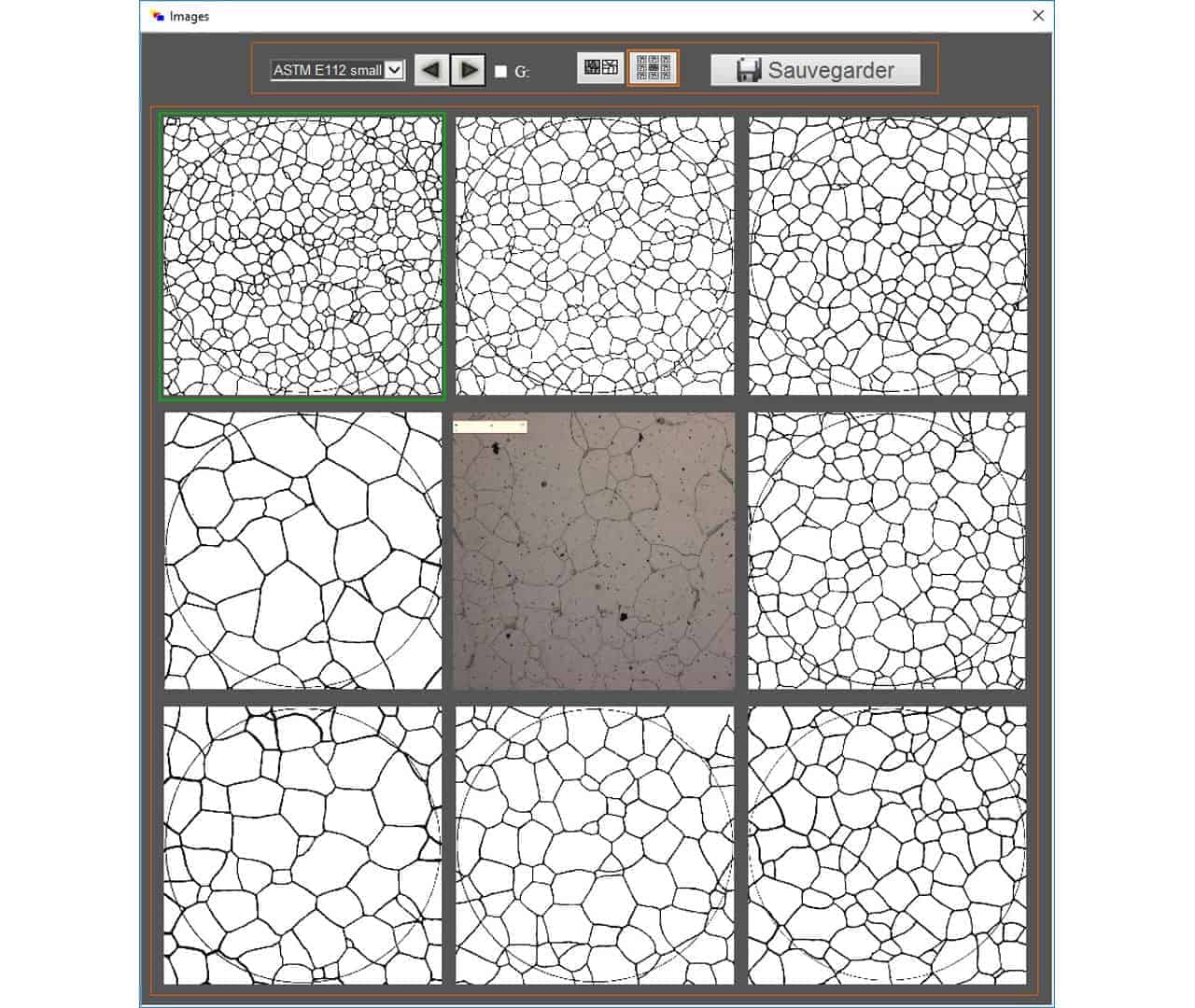 Grani is a dedicated software package for measuring grain size in metallography.
The software enables grain size measurement in accordance with:
About Grani : Grain size measurement for metallography
Grain size measurement as per ASTM E112 and NF ISO 643. Analysis reporting.
Measurement by image comparison
Measurement by intercepts
Measurement by planimetry
Grani is a standalone software package used in metallography for interactive measurement of grain size, in line with ASTM E112 and NF ISO 643 standards recommendations.
The software enables calculation of the « G » index using 3 methods: comparison with reference images, intercepts, and planimetry.
Detailed analysis history is automatically stored and can be accessed at all times if re-measurement is required, or to compare measurements taken by different users.
Available measurements:
« G » index
Intercept mask length
Number of intercepts
Equivalent diameter
Equivalent density (n°/mm²).