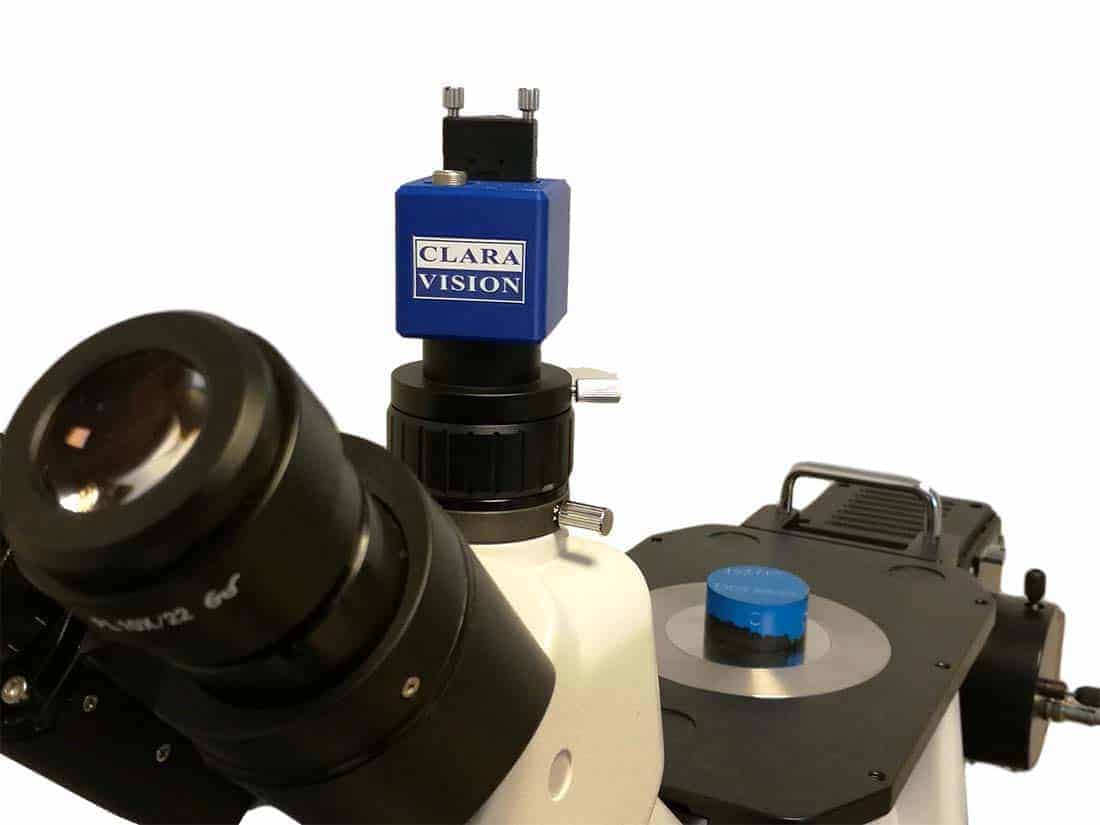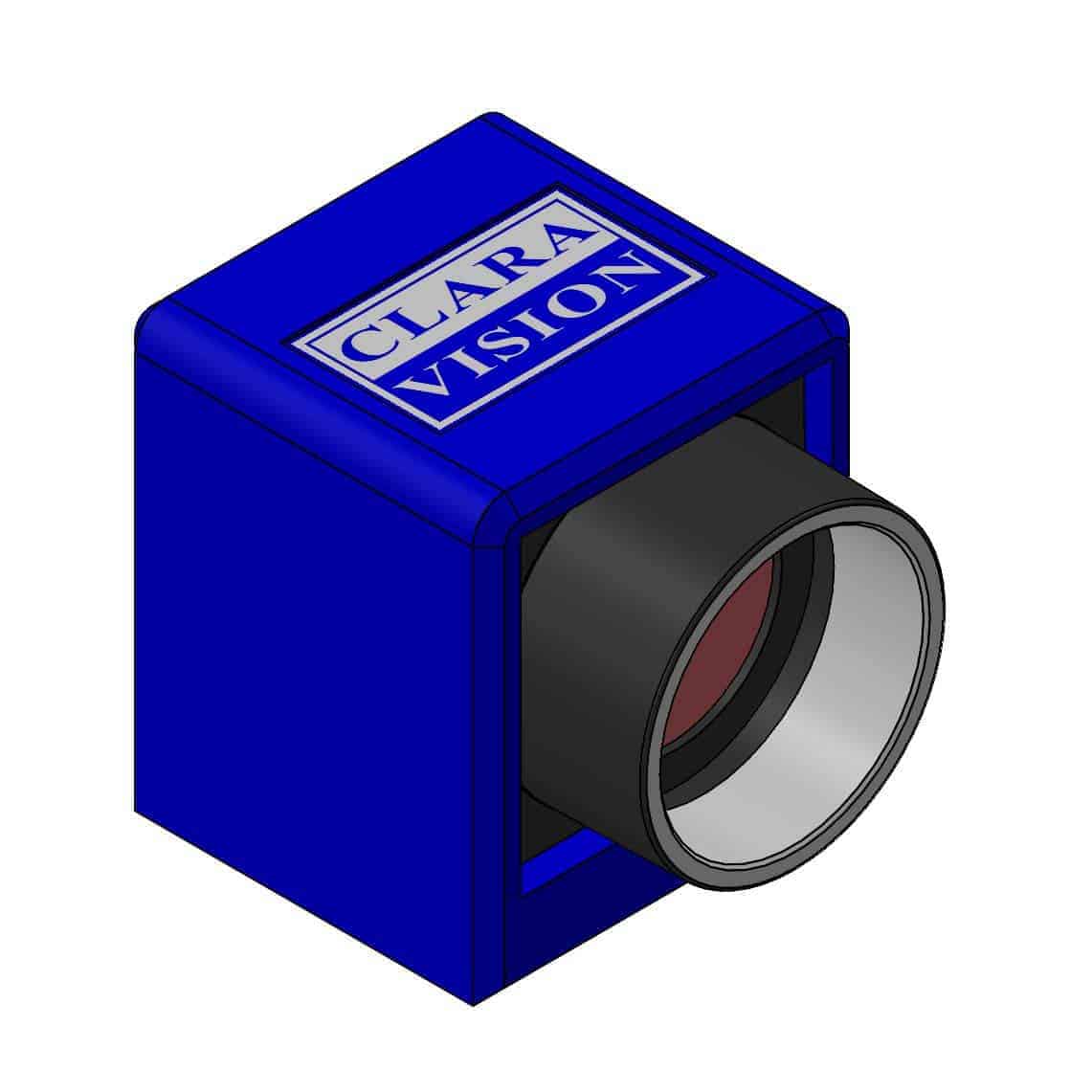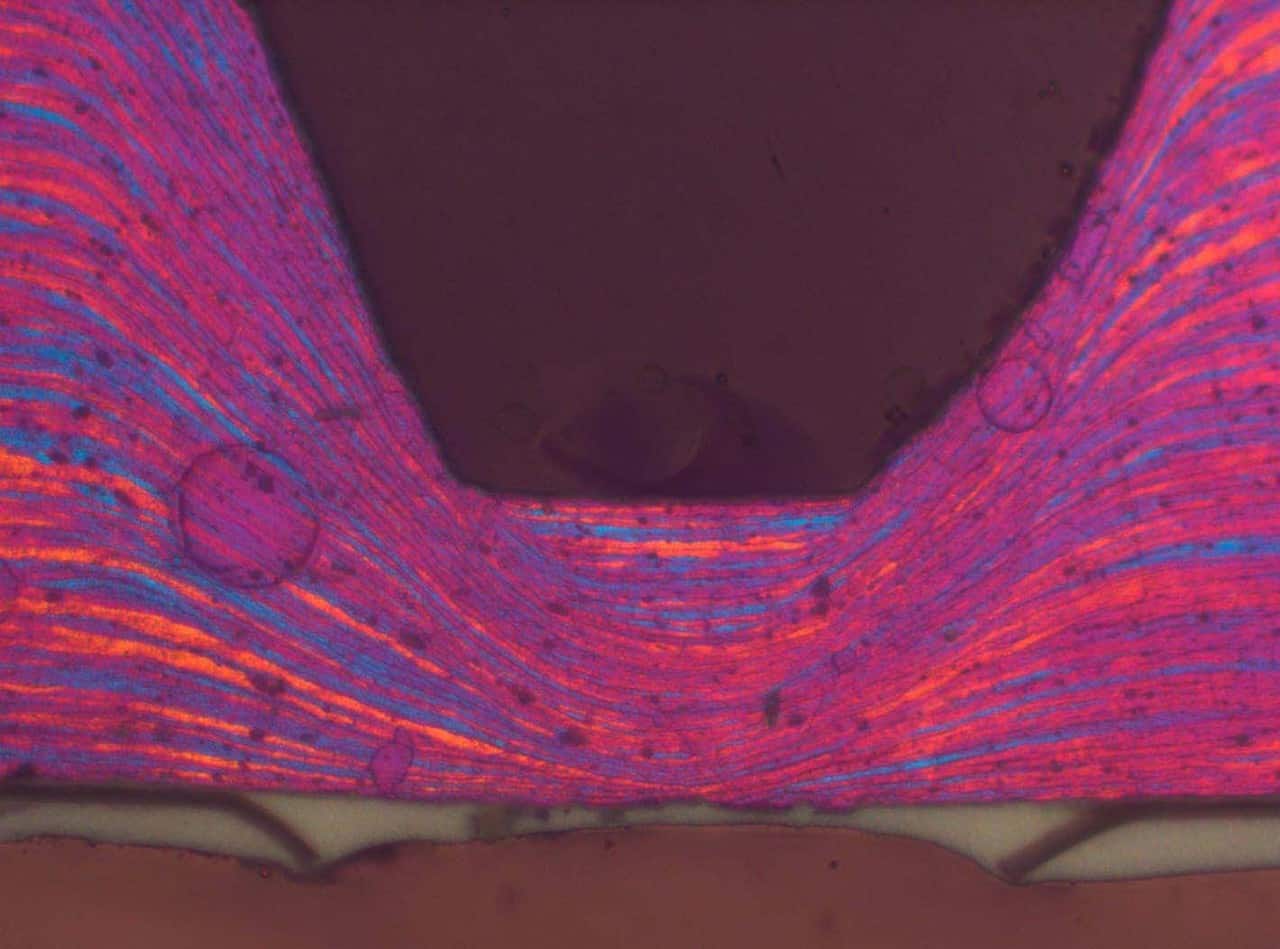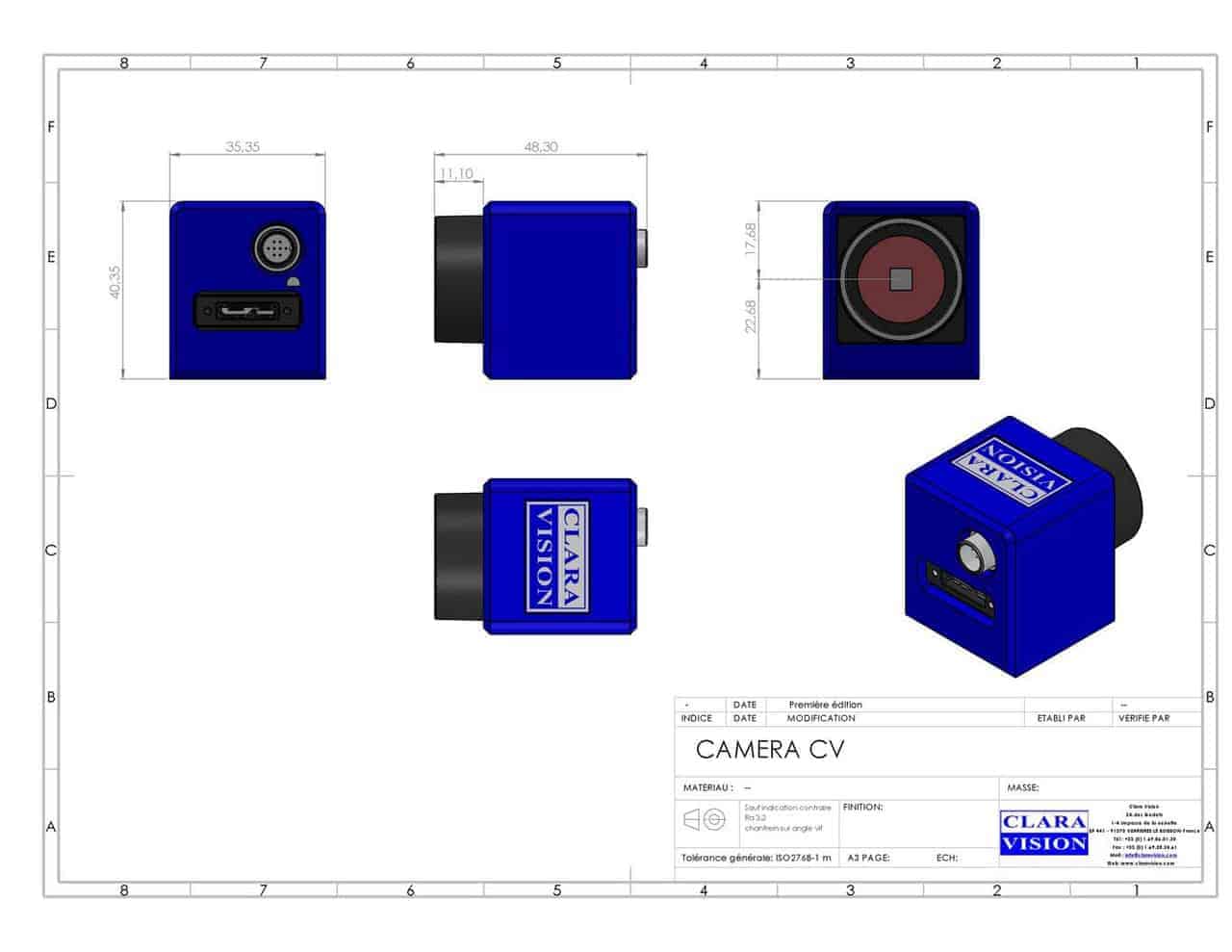 Digital microscope camera: Clara Vision CV3-5
Large sensor and 5 megapixel resolution
Sony sensor
High frame rate
Excellent sensitivity
Accurate colours
About Microscope camera Clara Vision CV3-5
Clara Vision CV3-5 digital microscope camera
The CV3-5 camera is dedicated to optical microscopy. It is destined for professional use in fields such as medical, pharmaceutical and biological research, geology and fossil fuels, or indeed the metallurgy industry.
This high precision camera is equipped with a wide, colour CMOS sensor which provides 5 megapixel resolution (2456 x 2054 px). It therefore offers an excellent image quality, with extremely low background noise even with enlargements. It provides 36 frames per second at full resolution, as well as accurate colour rendering and definition, even in low lighting conditions.
The CV3-5 professional camera connects to all types of digital microscopes via its USB 3.0 interface. It can be used with our professional software, for material analysis (with or without automated measurements), cast iron analysis, or grain size measurement.
TECHNICAL SPECIFICATIONS
Sensor - Colour CMOS
Resolution in Megapixels - 5.04 Mpx
Resolution (HxL) - 2456 x 2054 pixels
Depth of colour - 12 bits
Pixel size - 3.45 μm
Sensor size - 2/3"
Lens attachment - C-mount
WEIGHT and DIMENSIONS
Dimensions - 29.0 mm x 29.0 mm x 29.0 mm
Weight - 52 g