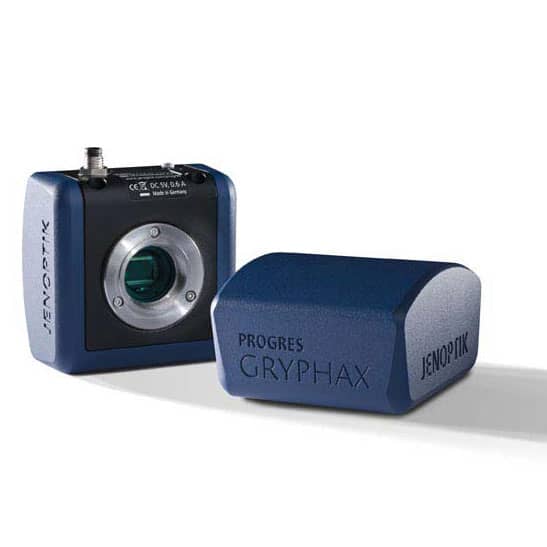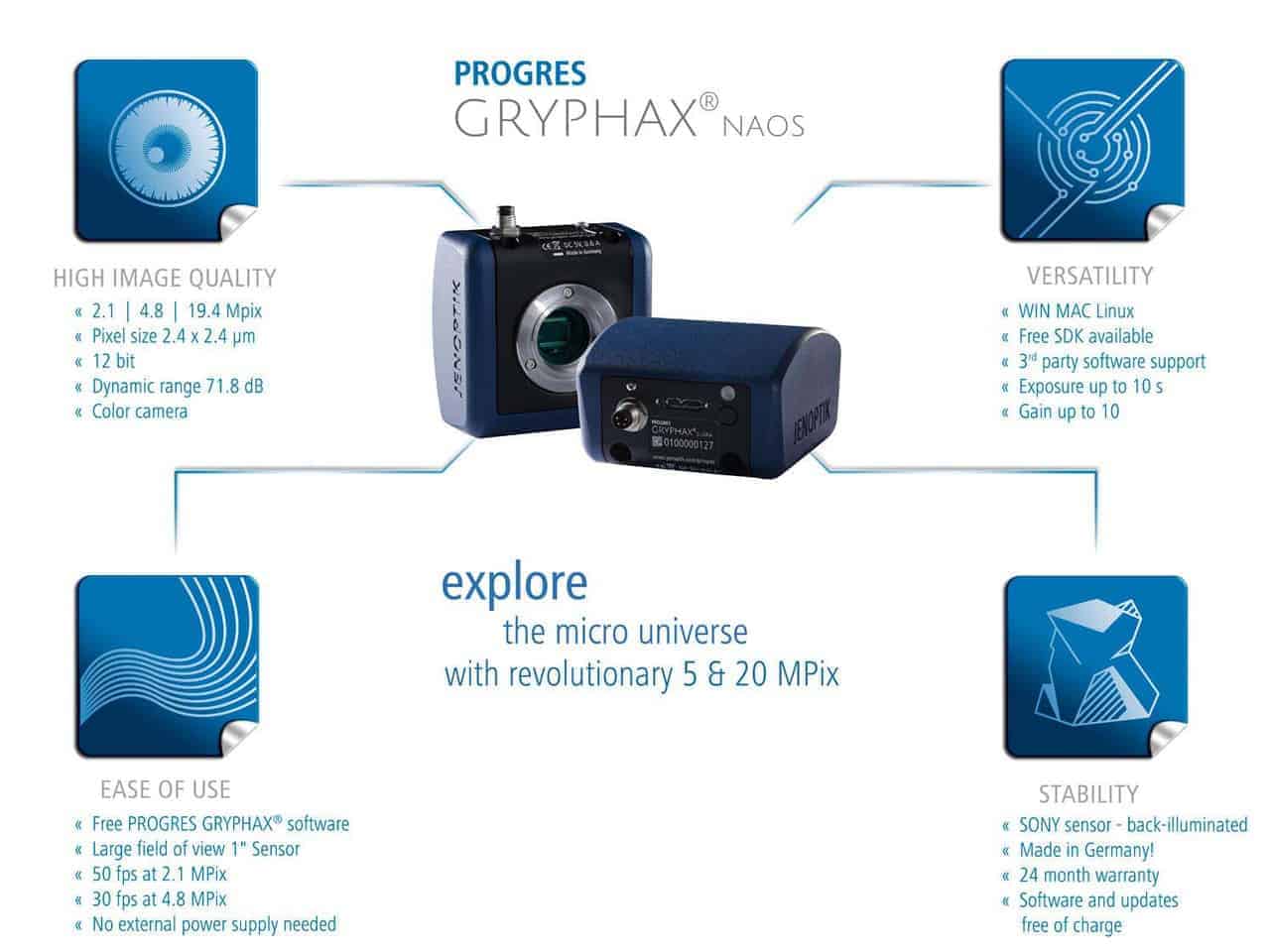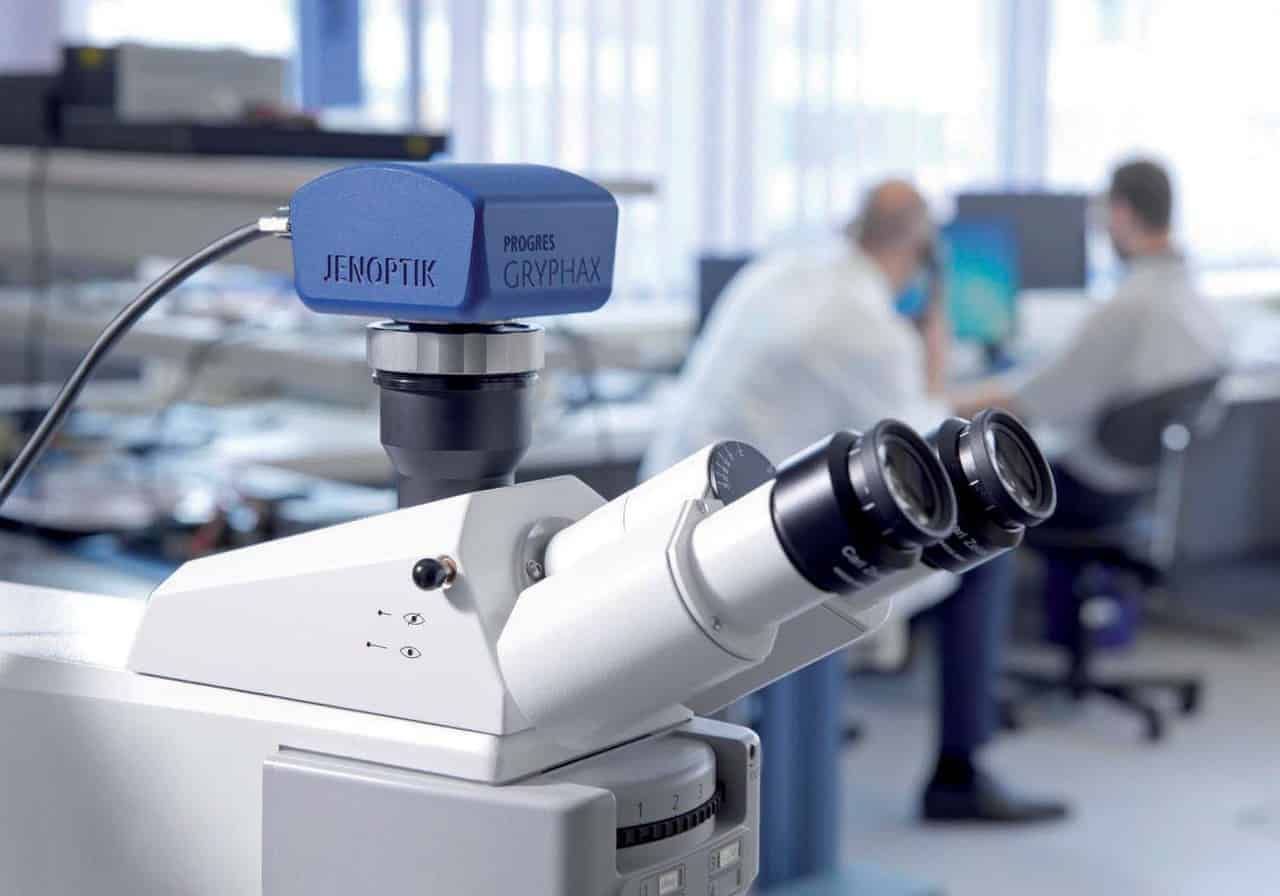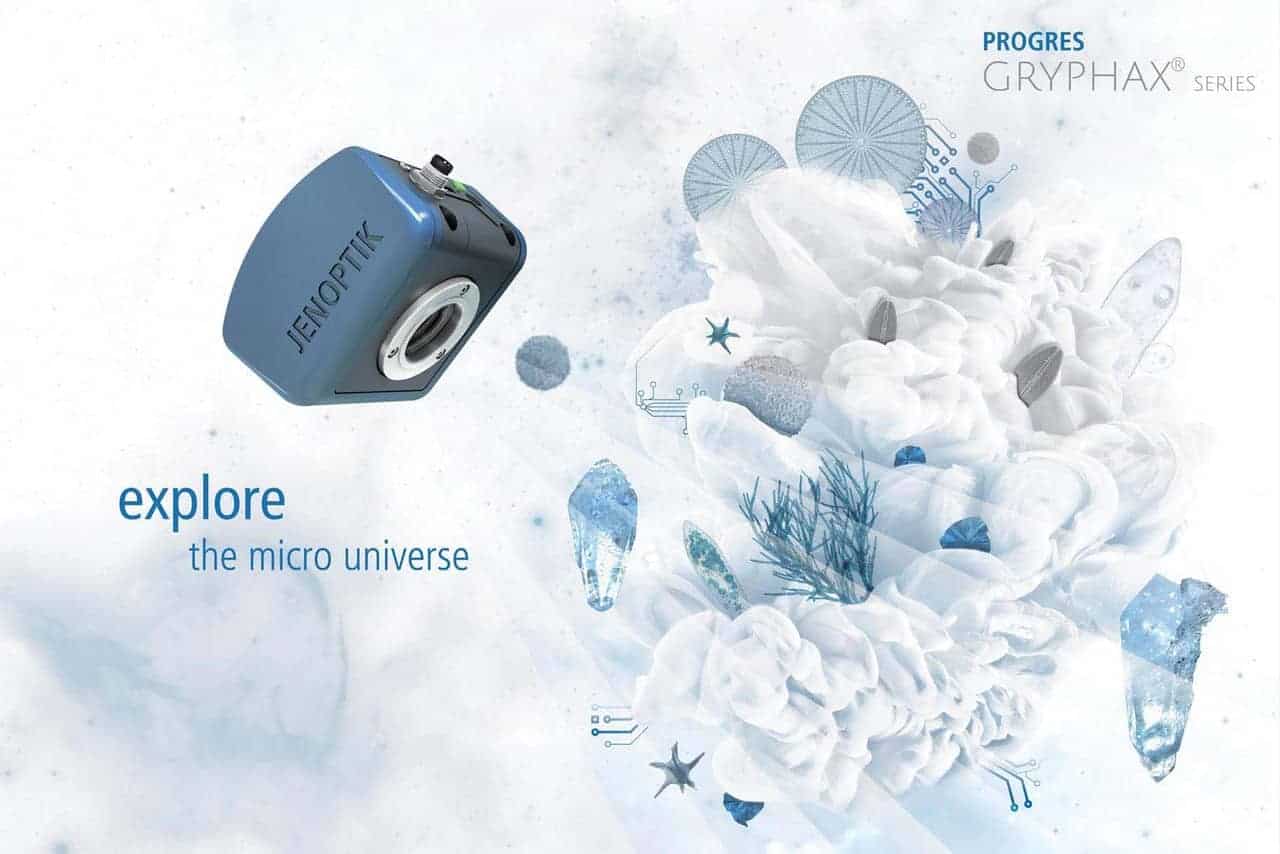 The NAOS digital camera is compact (85 mm x 75 mm x 50 mm) and lightweight (approx. 400 g). Thanks to its C-mount interface, it is compatible with all makes and models of microscope. This is a high performance tool that is suitable for many scientific fields of application, such as genetic and medical research, biology, metallurgy or forensics. It will give you accurate results whether it is for preparation observation and analysis, or for quality control of certain materials. This camera will prove to be a reliable and efficient asset, providing you with a comfortable, modern workstation, and saving you time.
About Microscope camera Jenoptik Naos
With its 20 megapixel colour CMOS sensor, the NAOS microscope camera will bring you incredible high definition images, thanks to lower exposure times (up to 10 seconds) and a high refresh rate. This extremely sensitive digital camera provides an unbelievable quality of image, with a sensitivity threshold of 3.8 e. Colour rendering is extremely close to reality. It also generates live images rapidly. It is easy to position and focus on the object under examination. Moving objects can also be observed without difficulty.
The NAOS microscopic camera comes with its own easy-to-use software, which is available for Windows, Mac or Linux. You just need to connect the camera to your computer through the USB interface, then start the programme to begin recording your sequences and capturing your images. Regular software updates are provided, free of charge, so that your workstation keeps in step with your requirements.
This vision system carries a manufacturer's 24-month guarantee.
CMOS colour digital camera
20 megapixel resolution
USB3