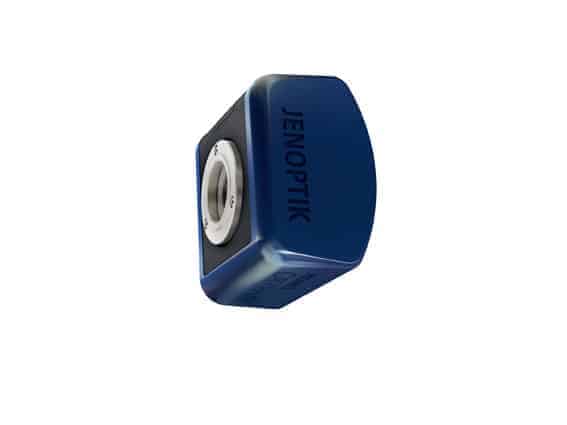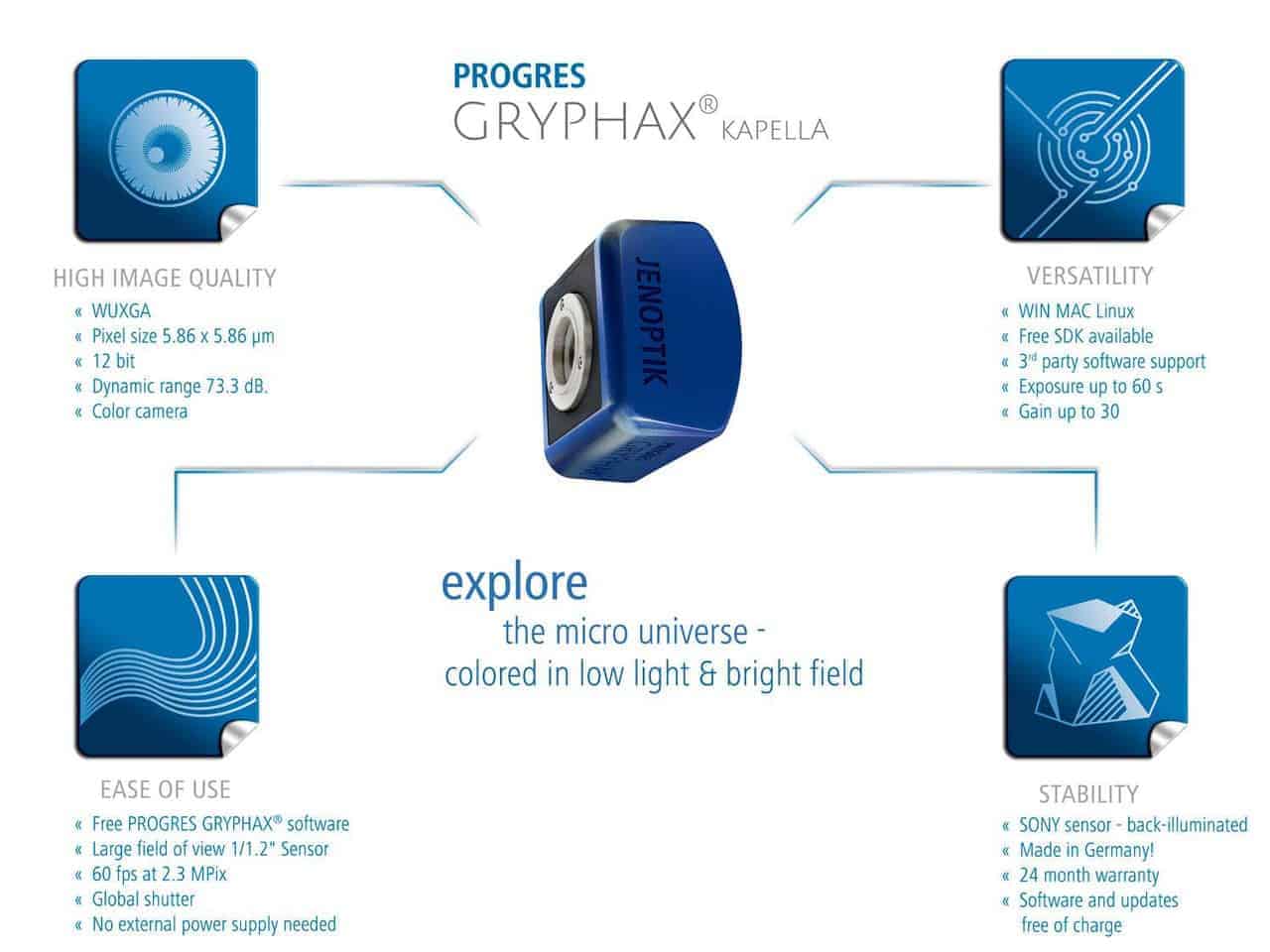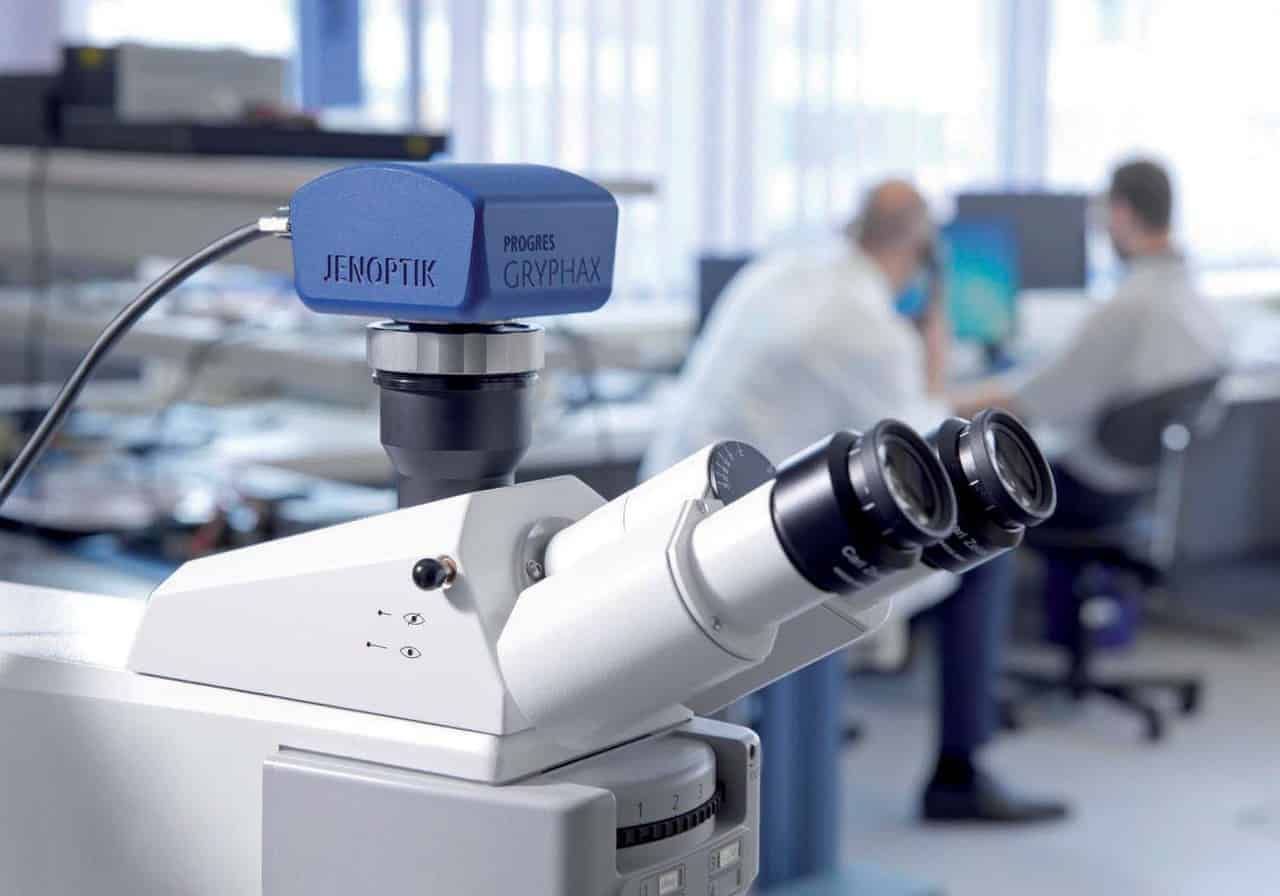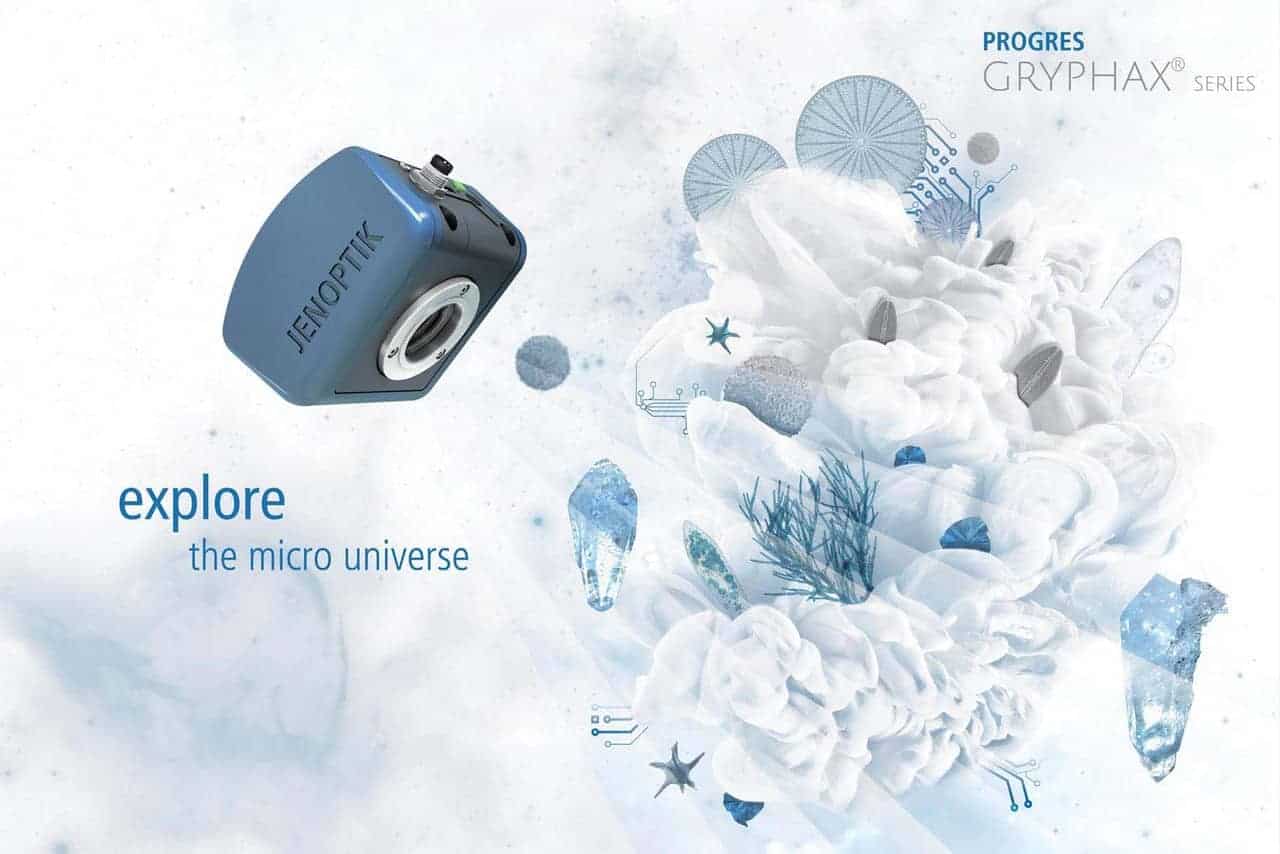 The KAPELLA digital camera can be installed on all makes and models of microscope, thanks to its C-mount interface and compact dimensions. It is a sensitive colour camera for use with samples and in poor lighting conditions. It offers scientific users a new level of dynamic image and rich detail. It is aimed at professionals in different fields such as medicine, genetics, biology or forensics. A reliable and efficient asset, this camera will provide a modern and practical workstation.
About Microscope camera Jenoptik Kapella
The KAPELLA has a 2.3 megapixel colour CMOS sensor with a frame rate of 60 fps. It provides excellent quality images thanks to a definition of 1 920 × 1 200 pixels (WUXGA), with short exposure times (up to 60 seconds) and high refresh rates. It also generates rapid live images, making it easy to position and focus on the sample being examined. KAPELLA is a highly sensitive camera, with a threshold of 7.0 e. This enables excellent colour rendering and detail, even in low light. You can also make Full HD recordings at video speed.
This microscopic camera comes with its own user-friendly software, which is quick to install and works in the same way on different operating systems such as Macintosh, Windows and Linux. Simply connect the camera to your computer and run the programme to start recording. We provide regular free updates so that you are always able to use a tool that meets your requirements.
This camera carries a 24-month manufacturer's guarantee.
CMOS colour digital camera
2 megapixel resolution
USB3 interface