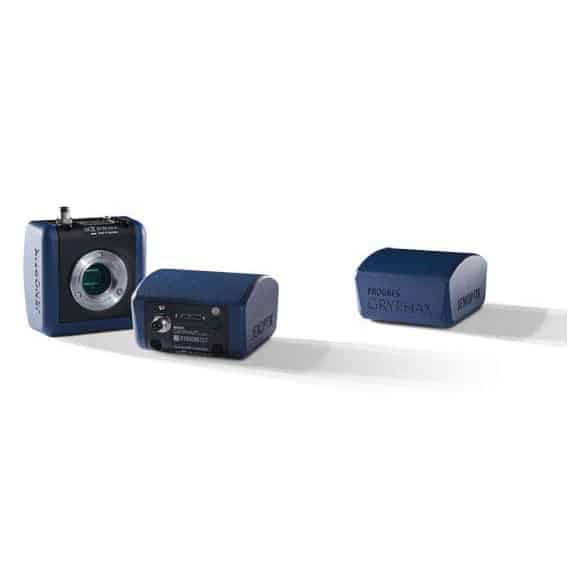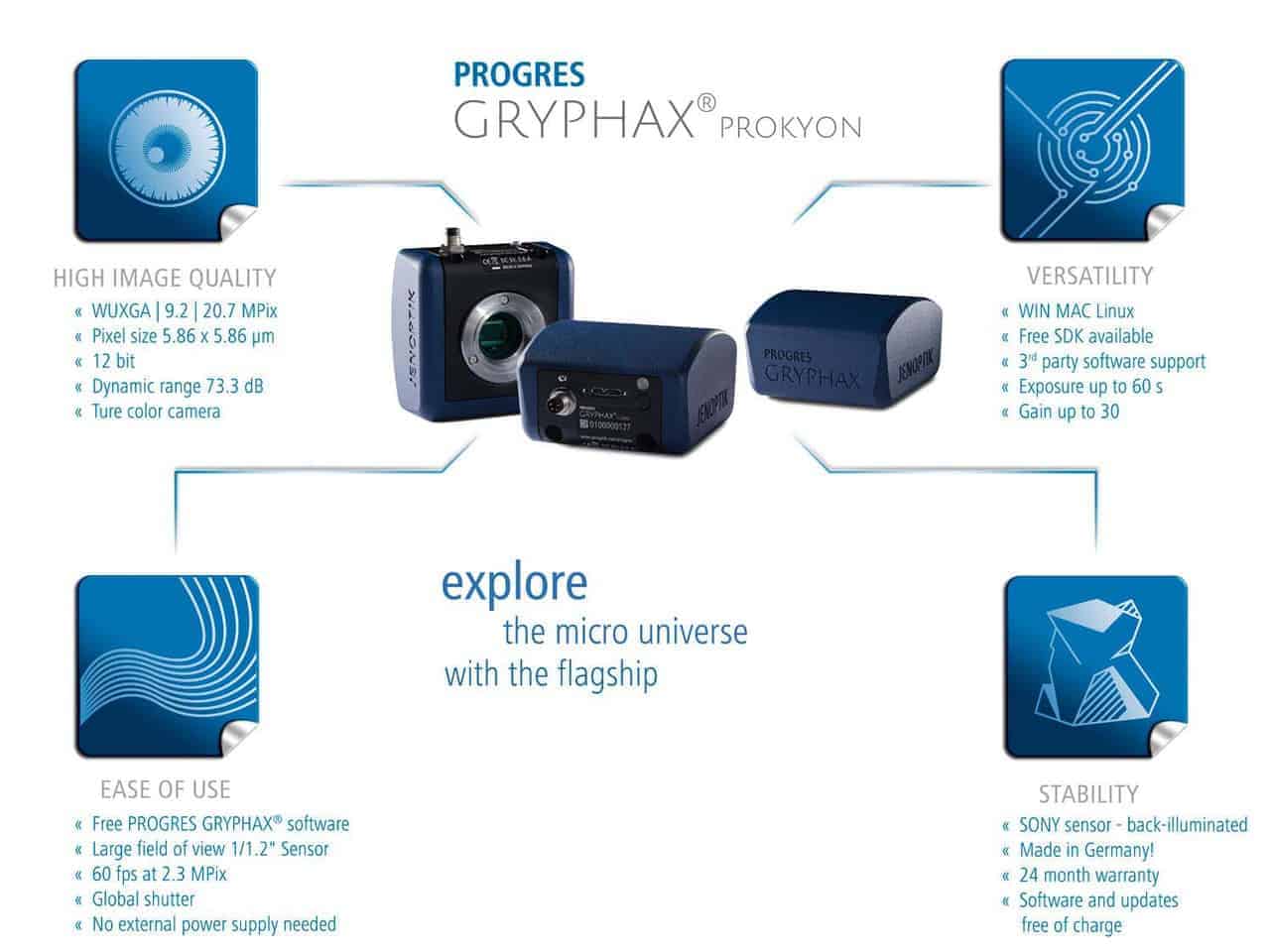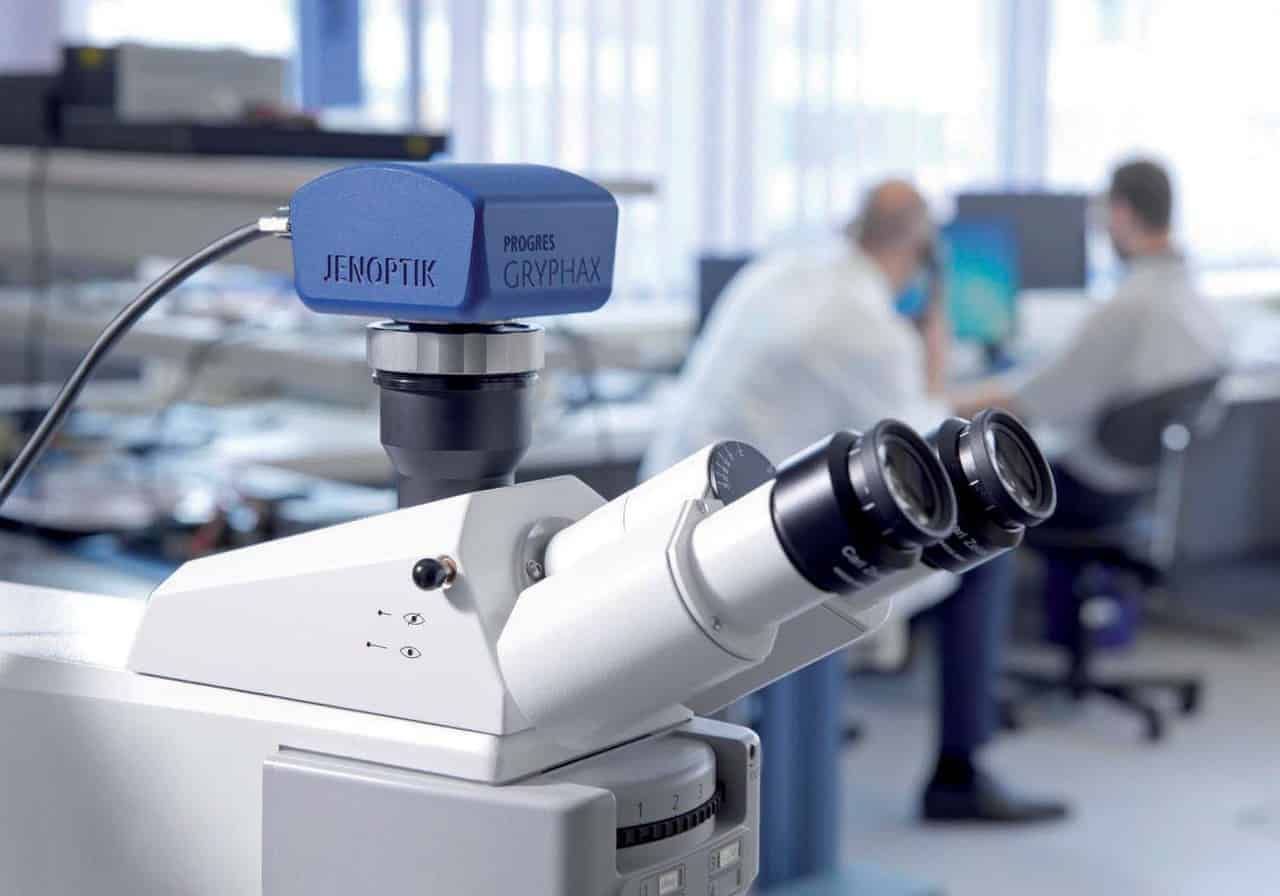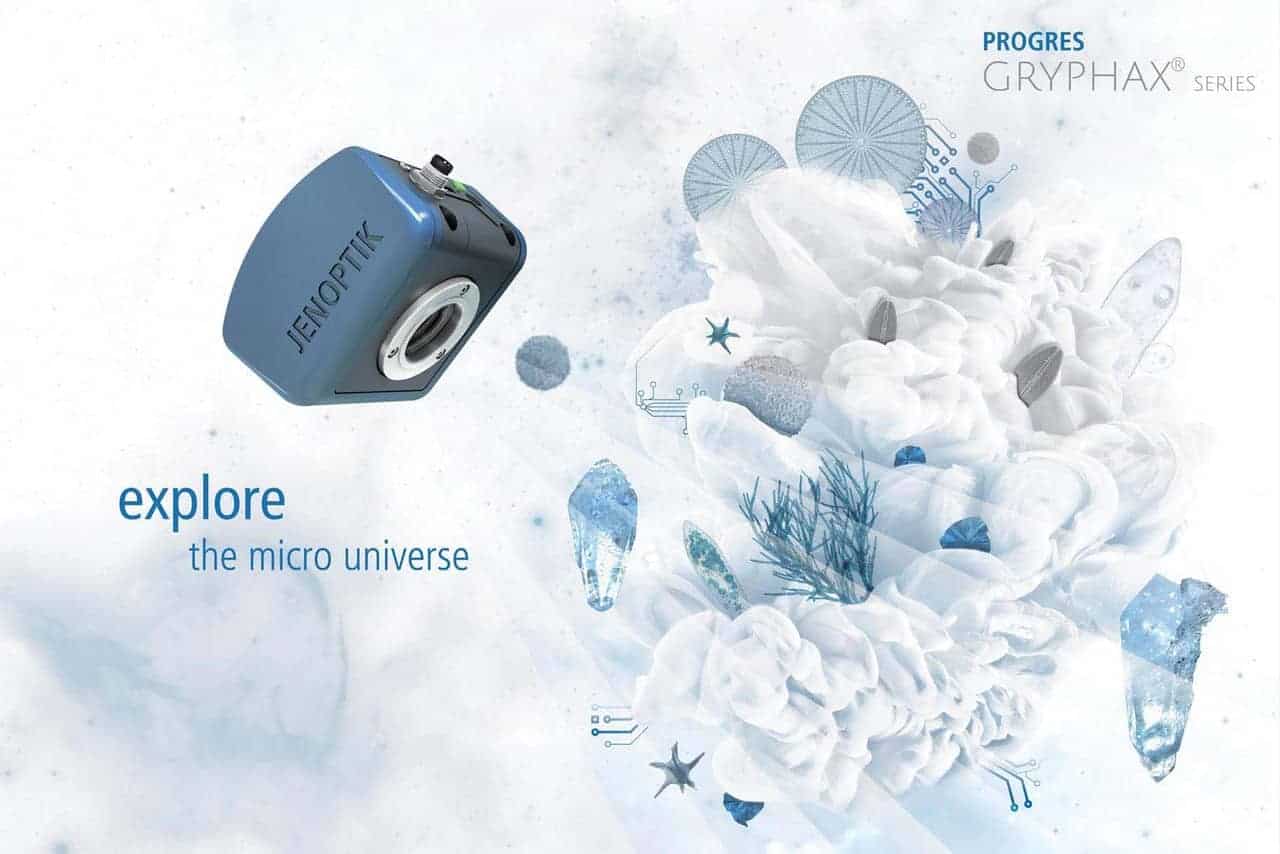 The PROKYON digital camera combines the best functionality of all of the JENOPTIK models. Incredibly versatile, it can handle all the different microscopy requirements thanks to a resolution of 2.3 megapixels. The brand continuously invests in micro-scanning and co-site colour sampling technologies: true colours can now be determined at previously unattained speeds. This high performance camera is reliable and efficient. It meets the requirements of professionals in different fields of application: medicine, genetics, biology, mineralogy, metallurgy, forensics, etc.
About Microscope camera Jenoptik Prokyon
The PROKYON microscopic camera is equipped with a high definition colour CMOS sensor, with an image frequency of 60 fps. It will provide you with exceptional image quality, with incredibly faithful colour rendering of your sample, and an unparalleled level of detail. Short exposure times (up to 60 seconds) and high refresh rates provide the sharpest, most up-to-date images possible. Your preparation is easy to adjust and focusing is straightforward, ensuring you save even more time.
The PROKYON microscope camera comes with its own easy-to-use software. It can be installed and run under most operating systems, including Windows, Mac and Linux. To start using the microscope camera, you just need to connect your camera to your computer with its USB interface. We carry out regular free updates on our software, ensuring you have the most efficient workstation possible.
CMOS colour digital camera
2 megapixel resolution
USB3 interface