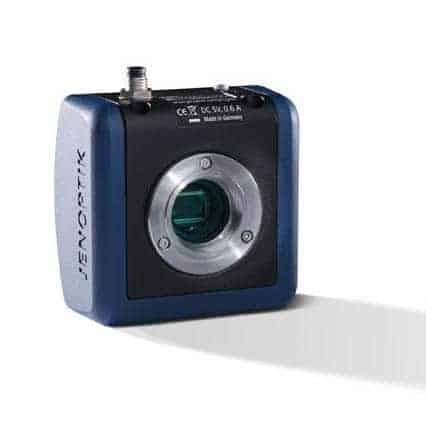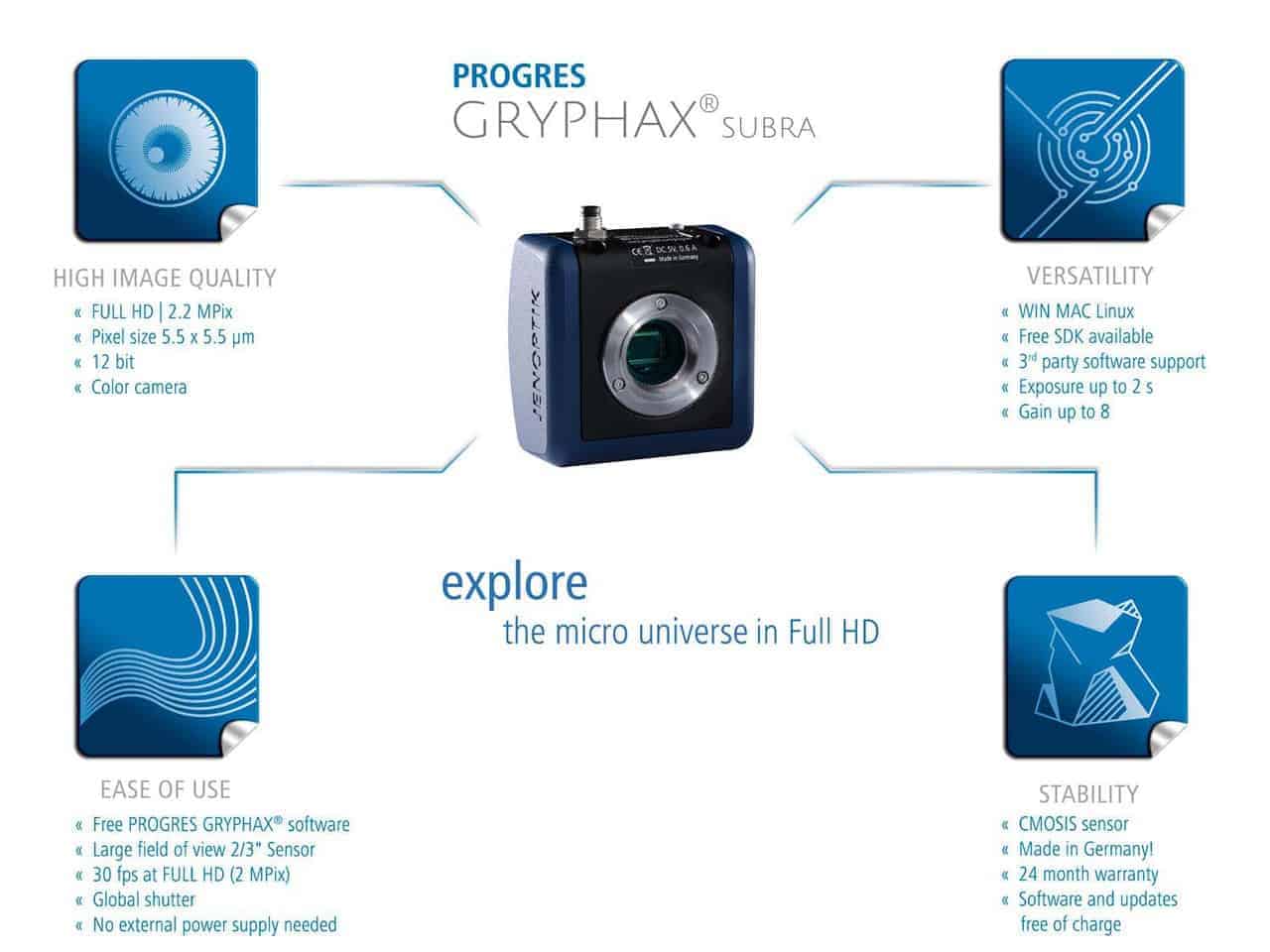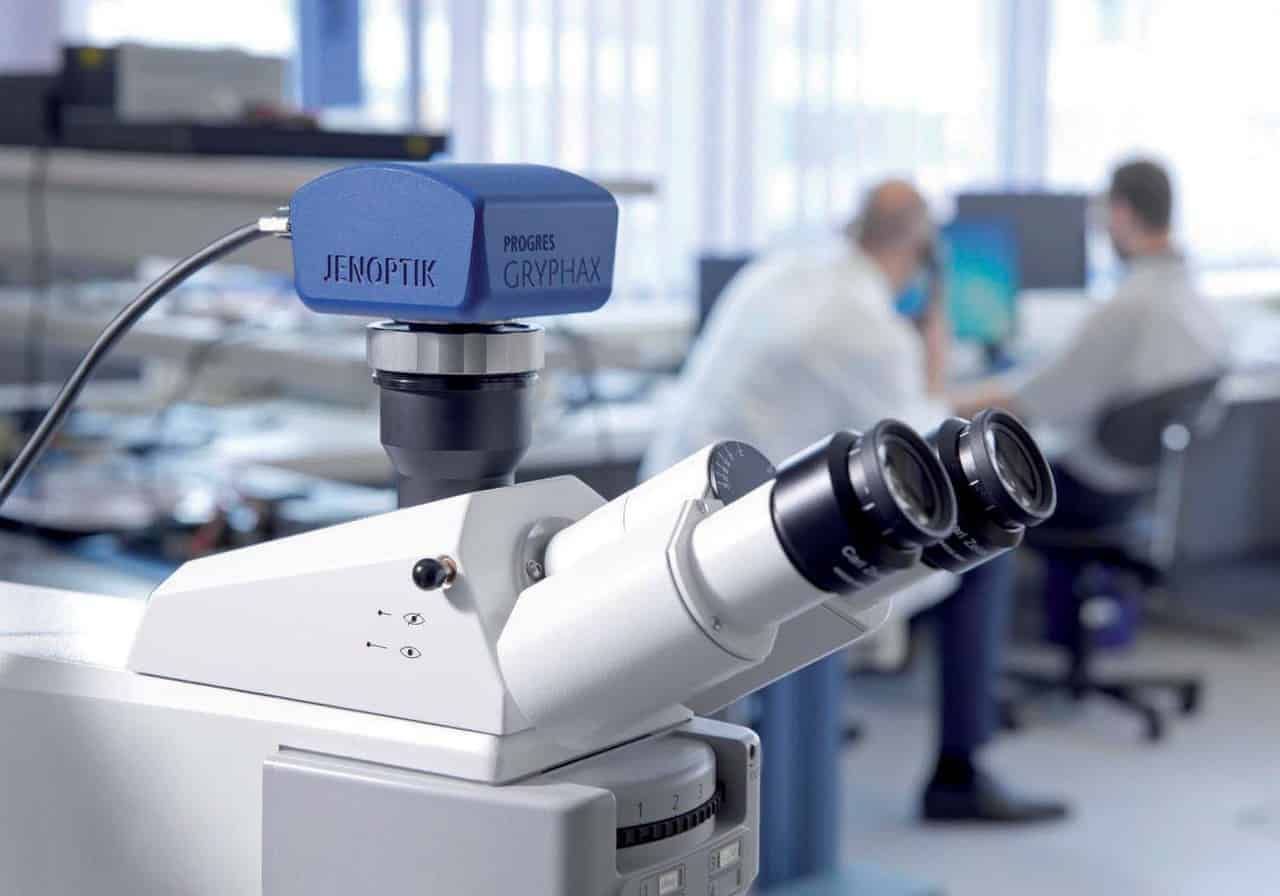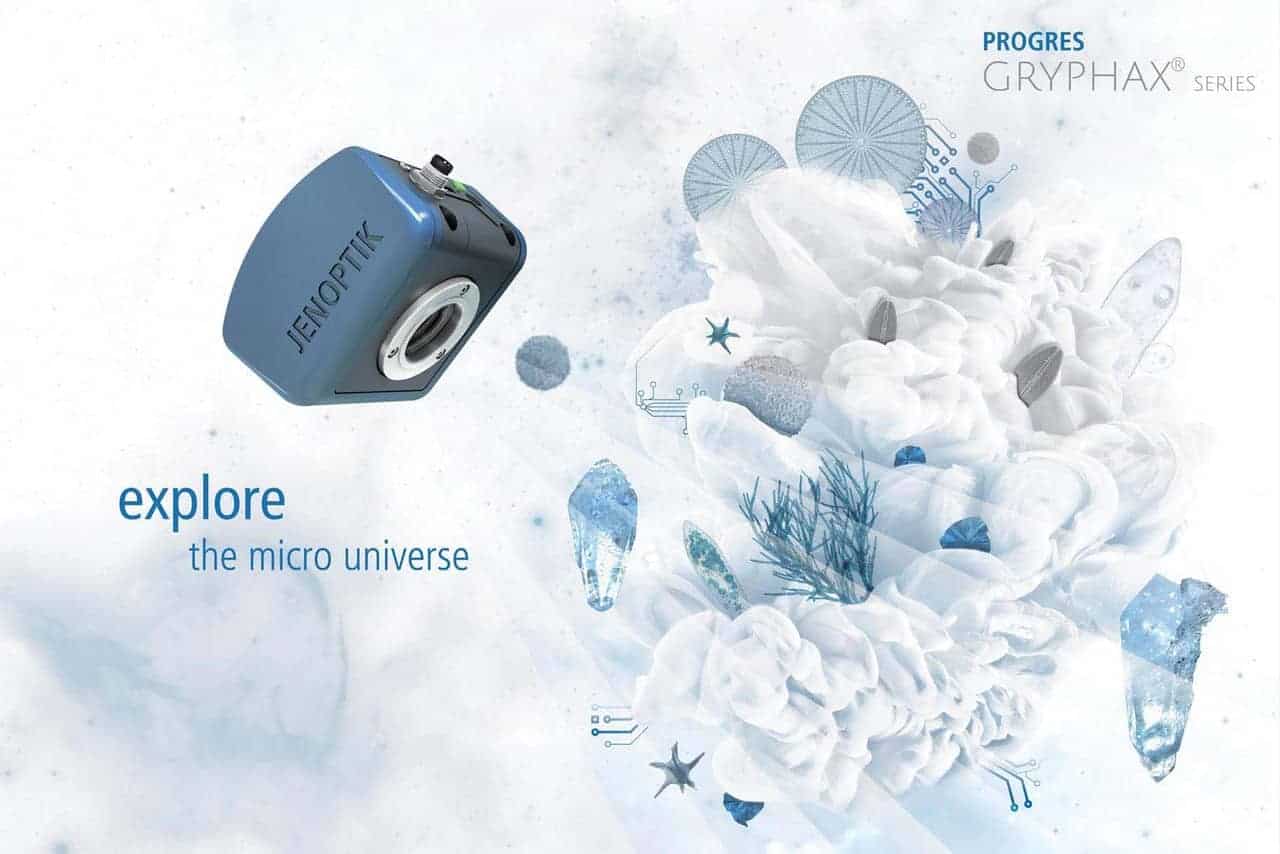 Lightweight and compact, JENOPTIK's SUBRA digital camera is designed to be installed on any kind of microscope, whatever the make and model, thanks to its C-mount interface. It is particularly reliable and efficient when capturing microscopic images, in many different fields of application: biology, genetics, chemistry, mineralogy, metallography, forensics… It can be used both for research purposes and for quality control.
About Microscope camera Jenoptik Subra
This microscope camera provides you with Full HD images, thanks to its 2.2 megapixel (2048 × 1084 px) 12-bit colour CMOS sensor, with pixel sizes of 5.5 µm. It enables shorter exposure times and high image refresh rates, providing more comfortable working conditions and saving you time.
The microscopic camera has excellent image quality with an absolute sensitivity threshold of 13.5 e. It enables big enlargements, while retaining precision colour rendering, with the finest gradients, and generates rapid live images. This makes it even easier and quicker to position and focus on the preparation that is being examined. Even moving objects can be observed with ease.
The SUBRA camera comes with its own software package (available for Windows, Mac and Linux) and free updates, which means your microscope will benefit from all the new advances. Easy-to-use, you just need to connect it to your computer via the USB 3.0 interface and start up the application to begin recording.
The optical system carries a 24-month manufacturer's guarantee.
CMOS colour digital camera
2 megapixel resolution
USB3 interface